Happy February and Happy Thrilling Thursday. The first of every month we will feature members of our Debut Authors Program. We are excited to announce that three members have books being released in February 2012.
Chris F. Holm
DEAD HARVEST (Angry Robot Books, February 2012)
I had the great opportunity to interview Chris for "THE BIG THRILL." Check it our here.
DEAD HARVEST is the story of Sam Thornton, a young man who collects souls. The souls of the damned, to be precise. Once taken himself, he's now doomed to ferry souls to hell for all eternity, in service of a debt he can never repay. But when he's dispatched to retrieve the soul of a girl he believes is innocent of the horrific crime for which she's been damned, Sam does something no Collector has ever done before: he refuses.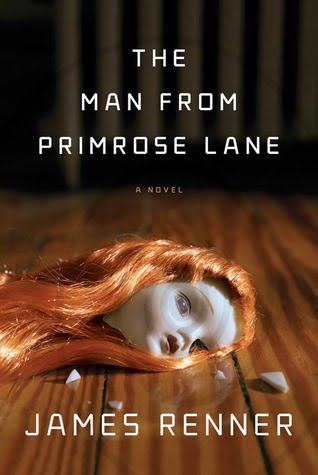 James Renner
THE MAN FROM PRIMROSE LANE (FSG Macmillan, February 2012)
In West Akron, there lived a reclusive elderly man who always wore mittens, even in July. He had no friends and no family; all over town, he was known only as the Man from Primrose Lane. And on a summer day in 2008, someone murdered him.
Four years later, David Neff is a broken man. The bestselling author of a true-crime book about an Ohio serial killer, Neff went into exile after his wife's inexplicable suicide. That is, until an unexpected visit from an old friend introduces him to the strange mystery of "the man with a thousand mittens." Soon Neff finds himself drawn back into a world he thought he had left behind forever. But the closer he gets to uncovering the true identity of the Man from Primrose Lane, the more he begins to understand the dangerous power of his own obsessions and how they may be connected to the deaths of both his beloved wife and the old hermit.
Anthony Franze
THE LAST JUSTICE (Sterling & Ross, February 2012) Anthony is also featured on THE BIG THRILL this month.
Click here to read his interview
.
CHAOS ERUPTS at the U.S. Supreme Court when an assassin guns down six justices as they are hearing a case.Solicitor General Jefferson McKenna, the government's top lawyer in the Supreme Court, is appointed to the multiagency commission investigating the murders. As Congress draws battle lines over who will replace the slain justices, the commission follows clue after clue, each one pointing to an unlikely suspect: McKenna himself.In a desperate bid to prove his innocence, McKenna, on the run with his deputy, Kate Porter, must track down a disgraced law clerk with ties to hidden Saudi assets. But their search leads to unexpected alliances, unearthing dark secrets and corruption at the highest levels -- and the people with clues to the riddle keep turning up dead. From the marble halls of the high court to the inner corridors of the West Wing, from the D.C. housing projects to the desolate back roads of a New York Indian reservation, McKenna and Porter are on a collision course with a shadowy enemy who will stop at nothing to keep the truth buried.From its explosive first page to its haunting conclusion, THE LAST JUSTICE explores the politics of law, the bounds of friendship and love, and the frightening price of unbridled ambition.



Patrice Lyle

Lethally Blonde (Leap Books, February 2012)




Morgan Skully is the world's only blonde demon girl, and she's got a brand new, very unusual afterschool job. Spying for the Devil. She'd much rather use her cloak-and-dagger skills to spy on hottie-licious Derek with her friends, but the Devil won't take no for an answer. Luckily for Morgan, her new boss is kinda hot. Her assignment is simple: find out who at Pitchfork Prep is funneling secrets to the Siberian Werewolf Council. If she succeeds, pedicures and platinum highlights are just the beginning.

But if she fails…there's more on the line than killer shoes.
Kira Peikoff
LIVING PROOF (Tor, February 2012.) Kira is also a contributing editor to "
THE BIG THRILL
."
Trent Rowe, an agent for the New York City bureau of the U.S. Department of Embryo Preservation, investigates a suspiciously popular Manhattan fertility clinic run by a suspected "radical," Dr. Arianna Drake, the daughter of a known opponent of the DEP. Trent's superiors hope that a shutdown of the clinic "for ethical transgressions" will shore up the DEP's imploding political support. Trent, initially a believer in the DEP cause, eventually finds himself caught in an ethical dilemma he could never have envisioned, torn between irreconcilable goals.
Alumnae Class of 2011
Daniel Palmer
HELPLESS
(Kensington 2012)
Nine years after he left Shilo, New Hampshire, former Navy Seal Tom Hawkins has returned to raise his teenage daughter, Jill, following the murder of his ex-wife, Kelly. Despite Tom's efforts to stay close to Jill by coaching her high school soccer team, Kelly's bitterness fractured their relationship. But life in Shilo is gradually shaping up into something approaching normal. Normal doesn't last long. Shilo's police sergeant makes it clear that Tom is his chief suspect in Kelly's death. Then an anonymous blog post alleges that Coach Hawkins is sleeping with one of his players. Internet rumors escalate, and incriminating evidence surfaces on Tom's own computer and mobile phone. To prove his innocence, Tom must unravel a tangle of lies about his past. For deep amid the secrets he's been keeping - from a troubled tour of duty to the reason for his ex-wife's death - is the truth that someone will gladly kill to protect...